Instantly reveals a healthy radiance. Gently replaces dull, worn-out surface cells with livelier, more luminous ones. 30 ml Limit 1 order per day.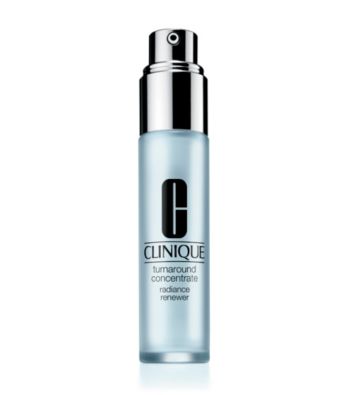 Purchase $40 In Clinique Products
Receive Your Free High Impact Black Mascara And Pink A Boo Buttershine Lips!
Skin breathes. Accepts moisture better. Then, it optimizes up-and-coming cells to help the best and brightest emerge. So day after day, skin seems to glow from within. Becomes smoother over time.

How to use:
Spread this silky, oil-free serum over face morning and night after 3-Step. Can be layered with other treatments, makeup.
More