Web exclusive! Deliver a scare that they won't soon forget with this terrifying 3D Zombie costume. From head to toe, this freaky costume covers you in elements that are sure to fright and delight.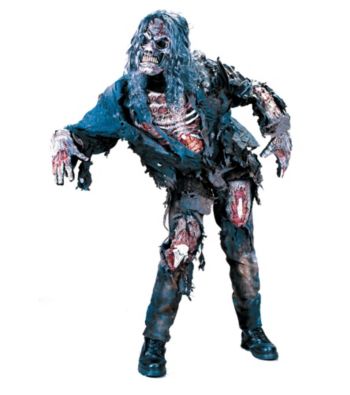 Buy a select frame, album or decor item, get one free!
Get more select frames, albums and decor when you buy one at regular price!
Scary mask depicts a rotting face with stringy hair and a menacing look
Tattered jacket and pants make it look like you just dug yourself out of the grave
Grotesque attached body parts and exposed bones
Gloves finish this zombie's creepy style
Does not include boots
Available in one standard adult size
Hand wash only
Pants and shirt: cotton
Mask, chest, forearms, gloves, thighs and knees: PVC/cotton
Imported
More