Web exclusive! Take a trip back in time and become a part of a modern stone age family with this fun Wilma Flintstone costume.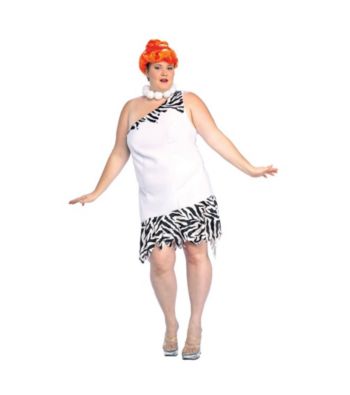 Buy a select frame, album or decor item, get one free!
Get more select frames, albums and decor when you buy one at regular price!
Meet up with some friends dressed as other classic Flinstones characters such as Betty, Barney, Bamm-Bamm, Pebbles and Fred for a fun cast of matching characters.
White dress with a zebra pattern trim and a single shoulder strap
Chunky white stone necklace
Bright Orange wig that replicates Wilma's classic style
Does not include shoes, earrings or ring
Officially licensed The Flintstones™ costume
Available in adult plus size
Hand wash with cold water, don't use bleach, line dry
Polyester
Imported
More