Web exclusive! Celebrate your anniversary with this decorative bottle stopper that congratulates you loud and clear.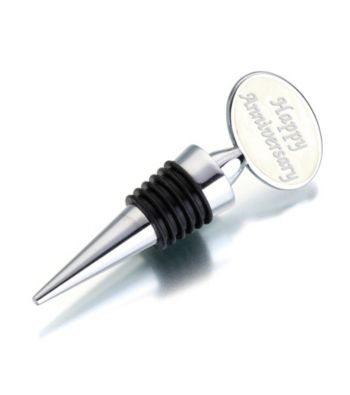 Buy a select frame, album or decor item, get one free!
Get more select frames, albums and decor when you buy one at regular price!
When you pull out that bottle of wine to celebrate your anniversary and decide to put it away for the night, put a cork in it with this wine stopper. The front of the charming bottle stopper's top reads "Happy Anniversary" in silver writing that's set against a silver and cream swirl background.
3.75"W
Black rubber seal preserves freshness
Silver-plated
Imported
More