Take your anti-aging treatment on-the-go with the NEW StriVectin SD Travel Trio, which includes three 2.0-oz. bottles of StriVectin SD.
Limit 1 order per day.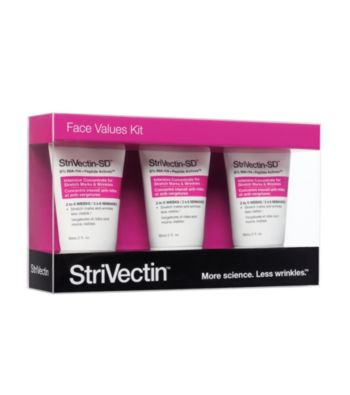 Purchase $89 In StriVectin Products
Receive Your Free 3 Piece Gift!
This anti-aging breakthrough is proven to reduce fine lines and wrinkles and improve the look of stretch marks. Take them anywhere - one for home, one for work and one to throw in your bag.
More