Web exclusive! This painted metal wall decoration includes pea pod details, along with "My Little Sweet Pea" text, making it a lovely addition to your little one's room.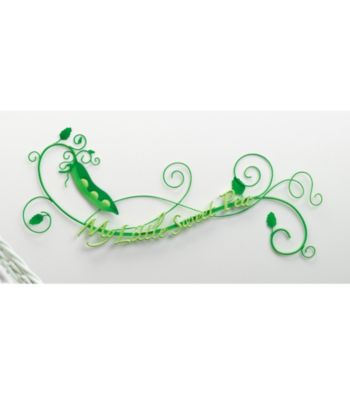 Buy a select frame, album or decor item, get one free!
Get more select frames, albums and decor when you buy one at regular price!
Details include:
"My Little Sweet Pea," pea pods and leaf detailing gives this swirling metal wall art a lovely look.
Dimensions: 18"W
Metal
Imported
More