A vital breakthrough – the first anti-wrinkle skin care range that restores deep luminosity, so skin seems to light up from within.
Limit 1 order per day.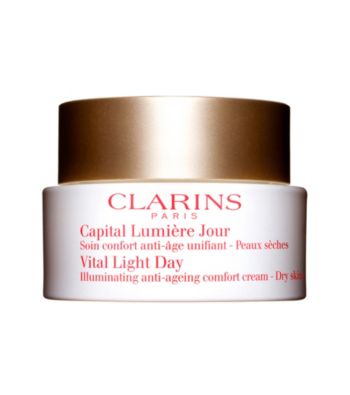 Revive skin luminosity and diminish visible signs of time on your skin. The results of the most recent breakthrough in anti-aging skin care, Vital Light Day helps reduce the appearance of wrinkles and restore luminosity from within. Recapture the health and vitality of youthful-looking skin. Allergy tested. Non-comedogenic.
How it works:
Cochlearia officinalis and Waltheria work together to enhance luminosity and help deliver smoother, firmer-looking skin
Spergularia extract helps reduce the appearance of dark spots, diminishing unevenness and unifying skin tone
More