Ideal for use around the house, for groceries, luggage or at the office.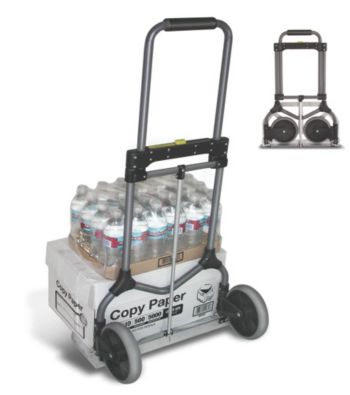 Original
:
$55.00
Sale: $39.99
Opens and closes in seconds with a touch of a button. No assembly required.
Extends to 39" tall
Compacts to 28.5" tall and 2.5" thick
Extra wide 19.25" aluminum base
Rugged 22mm steel (parallel tubes) frame
Weighs 10.5-lbs.
7" rubber wheels
Load capacity 200-lbs.
More