The most affordable hand truck. Opens with a touch of a button and is ideal for use at home, for groceries, luggage or at the office.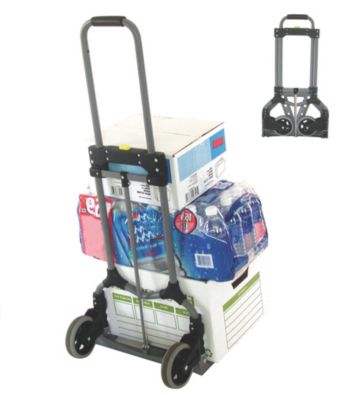 Original
:
$45.00
Sale: $29.99
Takes seconds to open and close. No assembly required.
Extends to 39" tall
Compacts to 28" tall and 2.5" thick
15" wide steel base plate
Rugged 19mm steel (parallel tubes) frame
Weighs under 9-lbs.
Load capacity 150-lbs.
More