Web exclusive! This fogless travel mirror is an innovative compact travel accessory that's ideal for jet setters.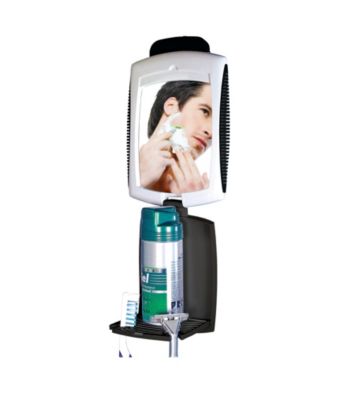 Mirror cover unfolds into shower caddy and razor holder.
Attaches to any smooth surface with 3 suction cups.
Wet grips make going from shower to shaving easy and safe.
Folds to compact size.
Imported.
More