Web exclusive! This fog-resistant shower mirror has a powerful magnification function, making it ideal for grooming.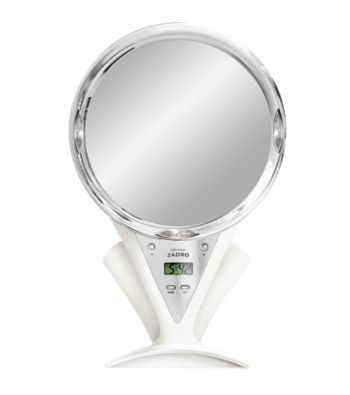 Details:
Power zoom 1x - 5x magnification zooms in and out like a camera lens
Motorized magnifying mechanism adjusts in seconds with the touch of a button.
Multiple magnification powers allow you to customize to your eyes.
3 LED lights positioned around the mirror provide maximum lighting.
Digital clock backlight automatically turns on when you remove your razor from the holder.
2 razor holders.
Choose between wall mount suction cups and double-sided adhesive.
6 ½" mirror.
Imported.
More