Web exclusive! This fog-resistant mirror includes a convenient shelf for multi-functional use as a shower-mounted storage area.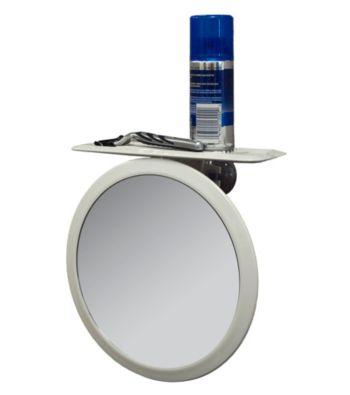 Details:
A classic white finish coordinates with any bathroom decor.
"Adjust to your eyes" magnification allows you to rotate the frame to adjust magnification to the eyeglass or contact prescription right for your eyes, from 1x to 5x and anywhere in between.
Single shelf caddy and razor holders promise complete convenience.
Comes with super hold suction cups and an adhesive pad for attachment to smooth and porous or rough surfaces, respectively.
8" diameter optical quality break-resistant mirror.
Imported.
More