Web exclusive! Whether you're redoing your room's décor or just moved into a new home, add an easy way to open your pleated drapery panels with this traverse rod.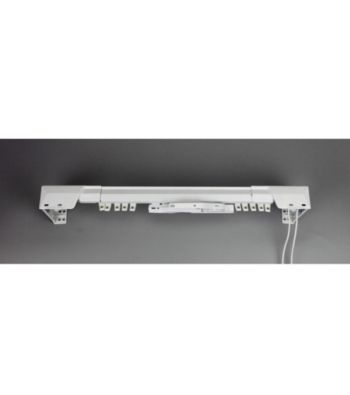 Original
:
$60.00 - $100.00
Sale: $24.00 - $40.00
This center-open traverse drapery rod is ideal for use with pinched pleat drapery panels. Smooth, high-quality operation lets the superior slides fit between the inner and outer rods. As you pull the cord, your drapery panels will be drawn to both left and right sides of the traverse rod.
Available in lengths from: 30" to 48" with 10 sliders, 48" to 84" with 20 sliders, 66" to 120" with 30 sliders, 84" to 156" with 40 sliders
Heavy-duty construction
Includes mounting brackets and hardware
Imported
More