Web exclusive! The handy 3-in-1 vegetable brush and peeler gets your veggies squeaky clean in a zip.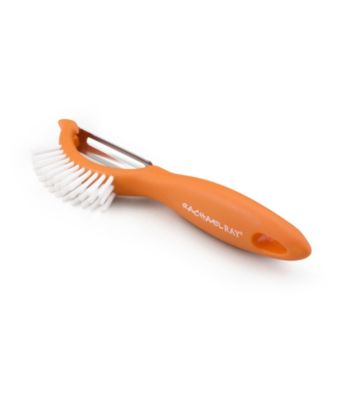 This handy 3-in-1 veggie brush and peeler makes prepping super easy.
A sharp point at the tip digs out potato eyes and blemishes. Your veggies will be squeaky clean and ready to eat in a zip.
Comfortable and practical, this handle makes scrubbing and peeling easy whether you're a lefty or a righty.
Dishwasher safe for convenience.
Imported.
More