The Amethyst candle globe is delicately nestled in to a satin covered gift box for the perfect presentation.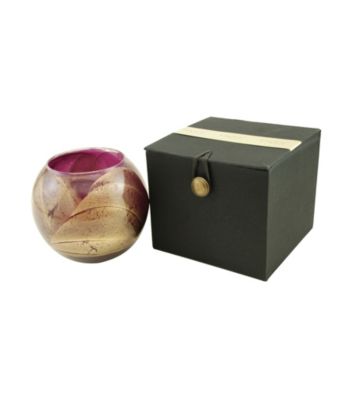 Buy a select frame, album or decor item, get one free!
Get more select frames, albums and decor when you buy one at regular price!
This beautiful 4 inch polished candle globe is swirled with bands OF golden and rich Amethyst colors to please the most discerning palate in your decor. We find these to be excellent gifts for professionals to proudly display on their desk. This very stylish candle globe is filled with translucent wax which has been expertly scented with Mystera. This candle globe can be expected to burn 50 hours.
More