A refreshingly bold blend of patchouli and pine, lightly accented with accords of rosewood. Enriched with the well-known antioxidant, Vitamin E, it helps to moisturize and smooth skin's surface.
Limit 1 order per day.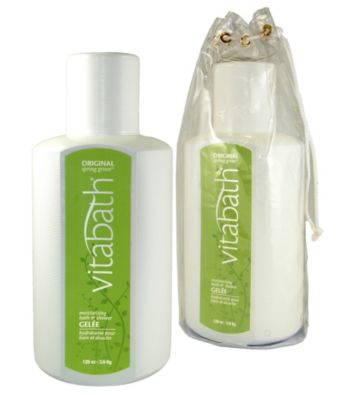 Vitabath® gelée in an economy-sized gallon comes complete with a shower-guard pump. In the shower or bath, Vitabath® gelée gently cleanses with a luxurious, creamy lather. Nutrient rich formulas contain Vitamins A and E and botanical extracts to help soothe and condition skin. Originally developed in 1957 by European Skincare Specialists, our formula remains unequaled with nearly twice the essential ingredients and half as much water as the nearest competitor.
More