A vibrant fragrance of citrus lightly blended with hints of jasmine and bergamot. Enriched with Vitamin C which helps improve skin texture.
Limit 1 order per day.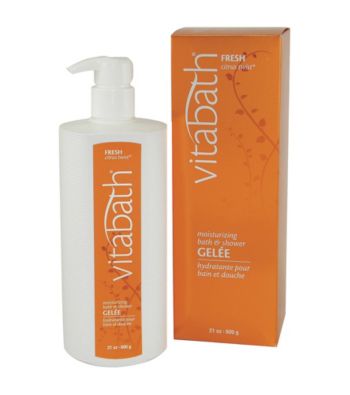 In the shower or bath, Vitabath® gelée gently cleanses with a luxurious, creamy lather. Nutrient rich formulas contain Vitamins A and E and botanical extracts to help soothe and condition skin. Originally developed in 1957 by European Skincare Specialists, our formula remains unequaled with nearly twice the essential ingredients and half as much water as the nearest competitor.
More